Campus Snapshot: Though one of New York's smallest law schools with a total student body of 380 in the state capitol, Albany Law School packs a punch. It claims to be the oldest independent law school in the U.S., has produced a president, two U.S. Supreme Court Justices, numerous members of New York's highest appellate court – and let's not forget Gov. Andrew Cuomo and Megyn Kelly. The school's location near New York state government provides tremendous opportunities and a network for students to watch courts and lawmakers in action. The school is relatively affordable, and offers standout education in government, prosecution and defense.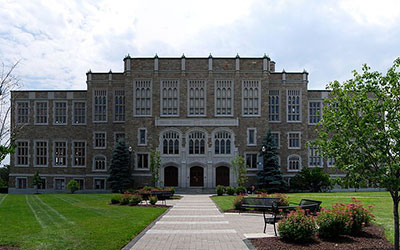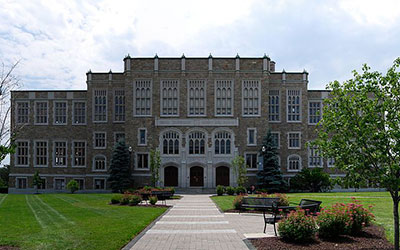 Founded in 1851, Albany Law School has certainly withstood the test of time, offering peerless connections to New York state government and judiciary. It's "historically close" relationship with New York's highest court, the New York Court of Appeals, dates to the court's earliest days, when Greene Bronson, one of its original members helped found the school. That history and current day relevance as the law school of Gov. Andrew Cuomo help the school retain its relevance in the state's hyper competitive law school market.
Located 145 miles North of Manhattan, the school offers 14 concentrations and five joint degree programs. Its government focus shows in its centers, which include The Government Law Center and The Center for Judicial Process, as well as The Center for Excellence in Law Teaching; the Institute of Legal Studies; and the Institute for Financial Market Regulation. The Law Clinic & Justice Center serves as an umbrella for the school's public interest clinics, which include Health Law; Introduction to Litigation; Low-Income Taxpayers; Civil Rights; and Disability Law.
The school has nearly 170 years of alum to its credit, including two U.S. Supreme Court Justices, Robert H. Jackson and David Josiah Brewer and a President, William McKinley. The school has produced more than its share of justices on the New York Court of Appeals, including current Associate Justices Michael J. Garcia and Leslie E. Stein. Its first are plentiful, including educating the first woman admitted to the New York State Bar, Kate Stoneman, and the first African-American to graduate law school in New York state, James Campbell Matthews. Among the notable more recent alums are Richard D. Parsons, former leader of AOL Time Warner and Citigroup, who now helms the Los Angeles Clippers; former Iowa Governor and U. Secretary of Agriculture Tom Vilsack; David McCraw, Deputy General Counsel of the New York Times; and Milbank partners James Benedict (retired) and Sean Murphy.
Among the compelling recent alums is Marie Francois, '09, who serves as general counsel for Ford Models. Her family moved to Brooklyn from Jamaica when she was young, and rapidly, Francois earned a reputation as avoka enposib – impossible lawyer – among her family for her ability to argue and question. Her inspiring story of the paths opened through her law school education is the type that highlights the possibility of a legal education for those who focus and apply themselves.
On the numbers, Albany is the smallest of New York's 15 law schools, with 380 students, who are evenly divided male/female and 17 percent minority. The school accepts 56.7 percent of those who apply and 25.4 percent attend. The tuition of $44,696 full-time is the third-cheapest in New York. Part-time tuition is $33,560. The school provides scholarships to 83 percent of students at an $18K median. Attrition is 12 percent for 1Ls (8.4 percent average); and 0.8 percent for 2Ls (1.6 percent average).
The school's bar pass is 67.8 percent, one of the lower marks among New York schools (overall NY bar average pass rate is 78.1 percent). Of the school's graduates who take the bar, 96.7 percent take the NY bar.
The school has an 86.9 percent employment rate, 9th among the state's 15 schools. That reflects 159/183 students who got jobs. They went to work for: law firms (78); business (18); government (37 – and a huge tally for such a small school); public interest (10); clerkships (11); and academia (5). The firms they joined are: solo (4); small (45); medium (18); and large (14).
Albany is a terrific option for students seeking lower tuition in a friendly setting. And it can't be beat for those whose career goals involve government or the judiciary. Or perhaps even worldwide TV reporting stardom or handling the contract of famous models.