Campus Snapshot:DePaul University College of Law is impressive for many reasons, including launching Chicago's two longest-serving mayors, both named Daley. Specializing in IP and health law, the school is also notable today for having one of the highest percentage of women students among all law schools: 59 percent of the student body is female. The school is the state's third-largest and it's big, with 727 students, 27 percent of whom are minorities. Tuition is $46,822 and the school's employment rate is on the low end, at 83.7 percent. Dean Jennifer Rosato Perea is leading the school to add specialty training to enhance job prospects for this Loop leader.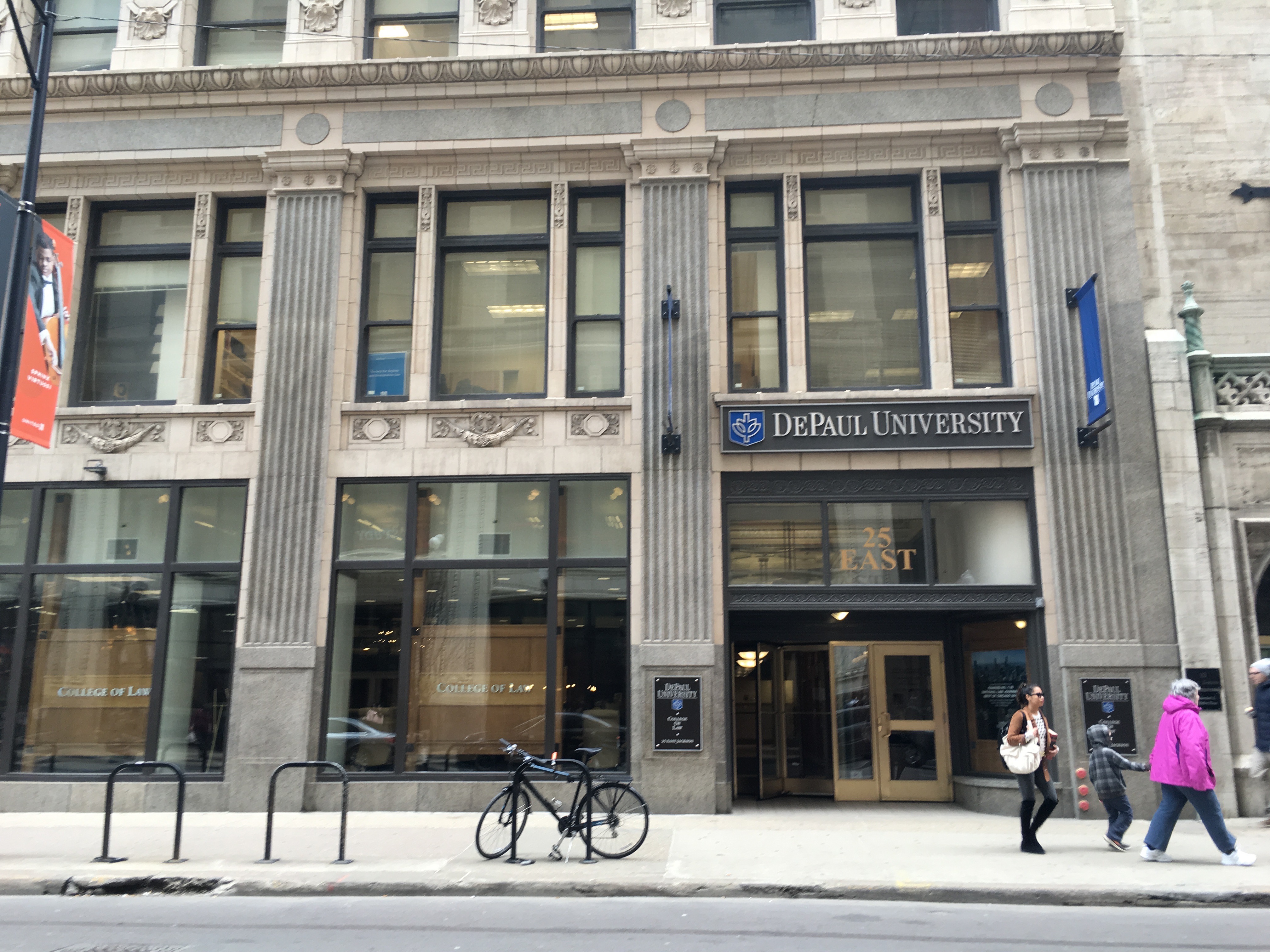 It's true: We are biased toward Chicago. It's not America's second city for nothing – and what that means among other things is a tough attitude to try harder and do even better. That attitude resonates with its law schools, and DePaul University College of Law is no exception. Like its brethren – Loyola Chicago and IIT Chicago Kent – it presents a murderer's row of alums, and DePaul may have the crown as the school of Mayors Richard M. Daley and Richard J. Daley. They held only barely uninterrupted power in Chicago from 1955 to 2011, with a 13-year hiatus between Mayor Daleys. And, fun side note: One of the four mayors that served in the interim was also a DePaul alum, Michael Bilandic. Power matters everywhere, and it matters in Chicago with a punctuation mark or two.
What that means for law students is great connections to the ever-important machine and its legal arms embodied in the judiciary, business and politics. DePaul has also produced some of the region's most notable lawyers, including Nicholas J. Pritzker, patriarch of the Pritzkers; Michael Jaharis, who made billions founding Kos Pharmaceuticals and other healthcare companies; Benjamin L. Hooks, former executive director of the NAACP. Two of its most prominent current powerbroker alum are also among the school's most prominent backers: top plaintiff lawyer Bob Clifford endowed the Robert A. Clifford Chair in Tort Law and Social Policy, while leading family law attorney Donald Schiller of Schiller DuCanto & Fleck established the firm's Family Law Center, which funds ten student fellows' internships each year. In addition to those centers, the school also established an International Aviation Law Institute in 2004 and an International Human Rights Law Institute in 1990.
On the numbers, DePaul holds its own, but there are some areas of concern for prospective students. The one that stands out is the high student to faculty ratio of 21:1 – that's way below John Marshall's staggering imbalance, but still something about which to inquire. The school's bar pass is 81.4 percent, a hair over the Illinois average. While its tuition of $46,300 (part time $30,245) is considered expensive, it's in line with its peer Chicago schools. And, 97 percent of students receive scholarships with a median of $18,000.
Most of the student graduates go to work in Illinois. Its job placement rate of 83.7 percent (215 of 257 grads) is a hair below the national average of 85.9 percent. Those who got jobs went to work for: law firms (121); business (53); government (23); public interest (16); clerkships (1); and academia. Those who joined firms work for: solo (1); small (97); medium (9); and large firms (13).