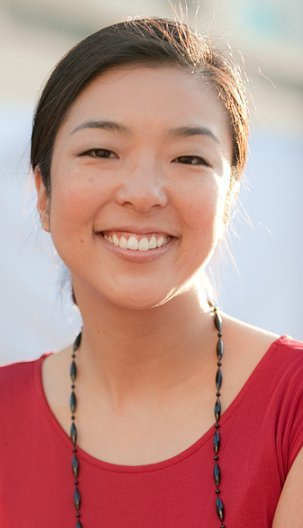 Yealee Song took her passion for social justice from an internship with KTLA to a career in news and web and TV production before she decided to enroll in law school. When she did, she chose Southwestern Law School, from which she graduated in 2014. She is an associate at Fuentes & McNally.
Lawdragon Campus: Tell us a little about what you are doing with your law degree – is this your first job out of law school? What is your current position and what do you enjoy about it?
Yealee Song: I am currently an associate at the law firm of Fuentes & McNally. We're a private law firm, but we're contracted by County Counsel to defend Los Angeles County in litigation matters. I love it! I love being in court, making oral arguments, and practicing law and motion. It's crazy because I avoided litigation all throughout law school. That's why my first job out of law school was with a music lawyer, where I reviewed and drafted contracts for some big artists and projects. Although it was a good experience, I realized I didn't want to be sitting at a desk all day. Now I get to go to state court, appellate court, federal court – it's truly an honor!
LDC: What did you learn at Southwestern Law School that you find most valuable in your current position?
YS: I thought there was no rhyme or reason to half the things we did in law school until I got out into the real (legal) world. Now I thank my lucky stars for what I learned in law school because it really does come in handy in practice! Every day I have to think critically, research the law, apply the facts to the law, and come up with an intelligent legal conclusion. The way I was trained to write my law school exams was a precursor to the motions that I write now.
Also, I have found that the legal theories we learn throughout three years of law school actually stick! For example, when someone asks me a random legal question, I may not have in-depth knowledge, but I at least have a general idea. This has helped me to refer them to the right lawyer. My three years of law school were not a waste!
LDC: What was your favorite thing about Southwestern – the environment, campus, classmates, clinic, moot court, a professor? How did that experience enrich your life?
YS: I was very active at Southwestern and was involved in all kinds of extra-curricular activities and organizations. However, my favorite experience was working as a law clerk at Southwestern's Immigration Law Clinic. One of my clients was a young boy whose abusive father lived in Mexico. I helped him apply for a U-Visa, which allowed him and his mother to gain permanent residency here in the U.S. It was one of the most worthwhile things I did in law school because it directly made a difference in someone's life.
LDC: What do you see as your future as a lawyer? And how valuable is Southwestern's alumni network to you?
YS: I eventually see myself doing something in the government sector. I basically want to be a lawyer who can make a direct impact in the community.
Southwestern's alumni network is very valuable to me because we are strong in numbers! Every time I'm in court or even just walking through Downtown L.A., I will run into someone I knew from my SW days. Also, I meet so many judges and practicing attorneys who are SW alumni. By the looks of it, we are doing amazing things in Los Angeles and beyond, so it definitely helps to be a part of this network and stay involved.
LDC: What advice would you provide today's law students as they make their way through law school?
YS: I would say get as much experience as you can while you are still in law school. Try out for the honors programs, get a clerkship with a judge, and apply for a wide spectrum of externships. All of those experiences will a) help you narrow down what you want in your legal career; b) give you the skills you need once you get out in the working world; and c) maybe even lead to a job. It did for me. An externship led to my first job right out of law school.
LDC: What is your favorite thing about being a lawyer?
YS: My favorite thing about being a lawyer is that I get to use my legal judgment every day. I can take a look at a problem, do some research, and try to find a solution that will most benefit or help my client. It is extremely gratifying and humbling.