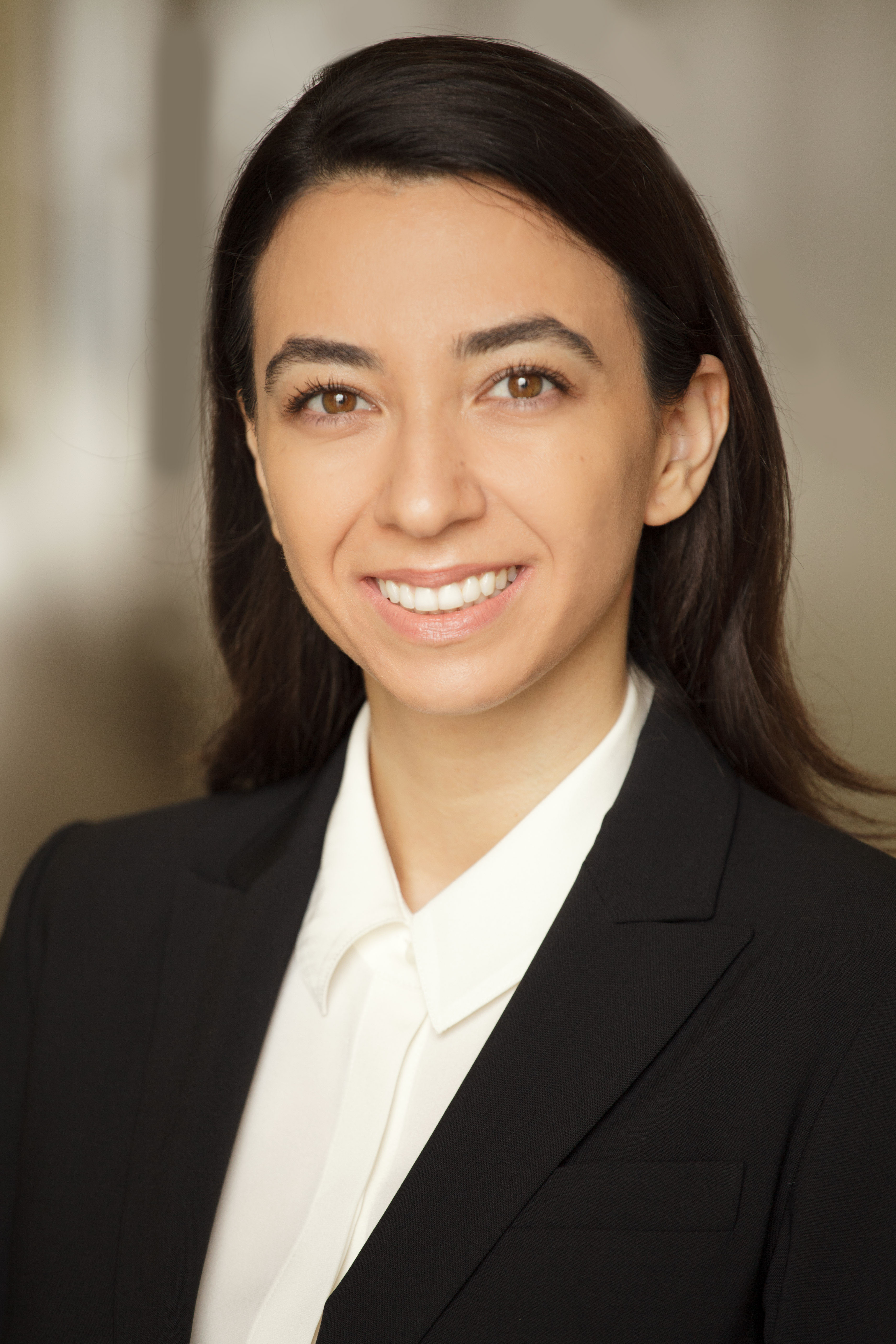 Tannaz Hashemi founded LegalAxxis with her sister after they both graduated from Southwestern Law School in 2013. In addition to litigation and transactional work, she concentrates on helping children, particularly disabled children, get the benefits to which they are entitled through the Alliance for Children's Rights.
Lawdragon Campus: Tell us a little about what you are doing with your law degree – is this your first job out of law school? What is your current position and what do you enjoy about it?
Tannaz Hashemi: I opened LegalAxxis, Inc., a private law practice, with my sister after law school. Our main practice areas are civil litigation on the plaintiff's side and business transactions.
We also provide pro bono services to the community and have been working with the Alliance for Children's Rights from the very beginning. Through my work with the Alliance, I represent caregivers in the foster care system to ensure that they are receiving the appropriate financial support for the needs of the child or children in their care. A major focus of my representation is to help these families receive special benefits for disabled children who require highly specialized or intensive care.
During law school, I was an extern at the Children's Law Center and really enjoyed public interest work. I wanted to carry that out in my legal career because I find public interest work to be extremely gratifying. I regularly encourage all of my fellow attorneys to volunteer their hours and perform pro bono work for public interest causes. As attorneys, we have the capacity to make a difference in our communities and it's important that we participate in and seize such opportunities.
LDC: What did you learn at Southwestern Law School that you find most valuable in your current position?
TH: Southwestern Law School provided a lot of courses and seminars that reinforced the importance of professionalism as an attorney. Attorneys often lose sight of their behaviors when faced with difficult cases or issues. Southwestern taught me that, no matter the opponent's demeanor, a good attorney stays calm and refrains from using low-blows to advance his/her position.
There's a saying that, "It takes a lifetime to build a reputation and only a few seconds to destroy one." I truly believe that. As attorneys, it is of the utmost importance for us to always conduct ourselves in a professional, ethical, and reasonable manner. Our reputations can affect our entire careers, for better or for worse. Attorneys have worked so hard to get through law school, become licensed, and secure jobs. Never let one mistake diminish the value of everything you've worked so hard to accomplish.
LDC: What was your favorite thing about Southwestern – the environment, campus, classmates, clinic, moot court, a professor? How did that experience enrich your life?
TH: Southwestern provided me with invaluable community support throughout law school. From the very beginning to the end, both the faculty and staff provided guidance and mentorship for anything that I needed. A good support system is always important when trying to figure out one's future.
Southwestern also provided many diverse workshops, events, and organizations that exposed me to various types of law and also helped me figure out what I wanted to do with my law degree. I was never limited to one area or concentration. I believe this sort of exposure is extremely valuable, especially for those law students who are unsure of how they intend to utilize their degrees.
LDC: What do you see in your future as a lawyer? And how valuable is Southwestern's alumni network to you?
TH: My goal is to continue pursuing justice for individuals and to build a strong reputation that is inviting to potential clients.
Southwestern's alumni network is extremely valuable to me. I try to attend as many Nickel Club events as I can. [Southwestern's Nickel Club was established specifically to help graduates in their first five years out of law school.] I also keep in touch with Southwestern students and faculty regularly. It is very important for all attorneys to have a strong network. A strong network can help newer attorneys in many ways, such as securing job opportunities and client referrals.
LDC: What advice would you provide today's law students as they make their way through law school?
TH: My advice is to start getting tough. Students should use law school as a mechanism for learning how to cope with difficult or stressful circumstances. This will pave the way to becoming a good attorney. Rather than dwelling on a situation, a good attorney gets into action and figures out how to overcome obstacles.
I also advise today's law students to ensure that they keep a balance between their professional life, social life, and health. Sometimes, attorneys get caught up in the stress and grueling hours associated with a legal career. This causes them to not spend time with their families and friends, to stop exercising, to eat unhealthily, etc. As much as work is important, it is equally important to spend time with the people you love and to take care of yourself and your health. No matter how crazy the workload, I highly recommend at least one day off a week and some form of physical activity at least twice a week.
LDC: What, if any, challenges do you see today that you did not have and what challenges did you have, that you see as less pressing today?
TH: The biggest challenge for me is remaining patient in the pursuit of justice. In the very beginning of my legal career, I wanted results quickly. However, after practicing for almost three years now, I have learned that results and answers don't always come quickly, especially good ones. It is important to remain patient and to allow the process to play out. Some of my best results are the ones that took the longest.
LDC: What is your favorite thing about being a lawyer?
TH: My favorite aspect of being an attorney is strategizing to find reasonable solutions to difficult problems or unreasonable demands. Being an attorney requires a lot of creative thinking. I love being able to tap into my creative side to figure out the best way to help my clients. There is often more than one solution to a given problem. As attorneys, we have the opportunity to explore various solutions until we find the right one for that specific problem.