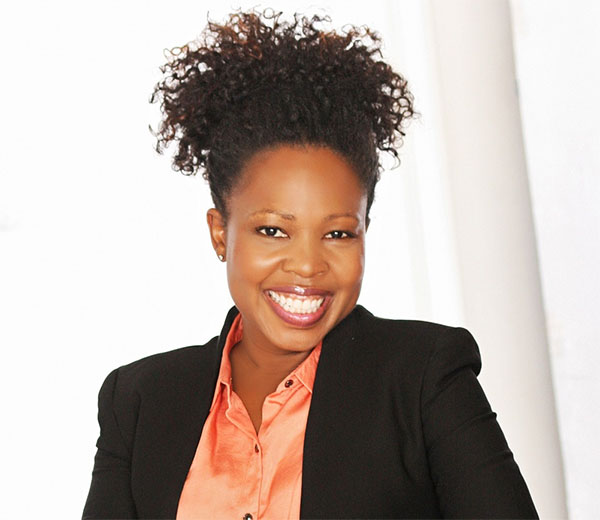 Leah Cohen-Mays worked her way through Southwestern Law School as an actress, providing the voice of Cleo in Discovery's "Tutenstein," and as a familiar face in Walmart commercials. She began working with Children's Law Center of Los Angeles while a student and began work there as a staff attorney after graduating in 2010.
Lawdragon Campus: Tell us a little about what you are doing with your law degree – is this your first job out of law school? What is your current position and what do you enjoy about it?
Leah Cohen-Mays: I am working as a Staff Attorney at the Children's Law Center of Los Angeles (CLC). I represent abused and neglected children in Los Angeles County and work to reunify them with their families. I am also the Education Liaison for my law firm. In this position, I assist other attorneys with education issues involving their clients. This is my first legal job out of law school. I did briefly work as a contract attorney at Public Counsel while awaiting bar results. But, shortly after I passed the bar I was hired at CLC and I've been here ever since.
What I enjoy most about my job is interacting with my clients. I am not just their advocate. I am their counselor, teacher and cheerleader. Watching them mature and accomplish their goals is the best feeling. I also enjoy working with a group of compassionate and brilliant people who have dedicated themselves to helping the underserved.
LDC: What did you learn at Southwestern Law School that you find most valuable in your current position?
LCM: Two things: One, having Professor Alexandra D'Italia as my writing professor gave me writing skills that many attorneys don't have. And, an attorney who can craft a well-written document is an asset. Two, being a part of the Moot Court Honors Program gave me confidence in my oral advocacy. I am never intimidated by any judge who questions my position on a case. And, I am trained to give a concise, meaningful response if questioned.
LDC: What was your favorite thing about Southwestern – the environment, campus, classmates, clinic, moot court, a professor? How did that experience enrich your life?
LCM: My favorite thing about Southwestern was the family environment. I always felt at home and supported by everyone from [former] Dean [Bryant] Garth to our security guard, David. It enriched me because law school can be daunting. And, when you can take some of the stress off by having so many people genuinely rooting for you to succeed, it is a relief. And, it allows you to focus on what's really important – doing well in your courses and passing the Bar Exam.
LDC: What do you see as your future as a lawyer? And how valuable is Southwestern's alumni network to you?
LCM: I came to law school because I wanted to give back. I have been able to do that while working at CLC. And, it is an amazing feeling when my clients' cases close successfully. So, in the future, I see myself remaining in the public-interest field. But, with all of the police brutality and civil rights issues resurfacing in our country, I feel like I am being led to politics or legislation reform. Right now, I am exploring where I can be most effective. But, I definitely see that in my future.
Southwestern's alumni network is invaluable. I got my first paid internship through a Southwestern connection. I meet Southwestern alums all the time. They are always willing to help where they can. It's wonderful to know that you have that type of support in the community.
LDC: What advice would you provide today's law students as they make their way through law school?
LCM: I have three pieces of advice for today's law students:
1. Get to know the professors and support staff at your school. You'll find that they are incredible mentors and friends.
2. Treat any internship like a job. Do your absolute best, even if you are working for no pay. Doing well on an internship can almost guarantee a job in the future. Companies don't want to train someone new when you already know the job, and you're amazing at it.
3. Prepare from day 1 of law school to only take the Bar one time. I call it the "one and done" program. Remind yourself often that you will pass the bar the first time you take it. When the time comes to study for it, put in the work. And, don't psyche yourself out about it. Remind yourself that it is only a test. And, as my mother told me, "you've been taking and passing tests your whole life. This one is no different."
LDC: What, if any, challenges do you see today that you did not have and what challenges did you have, that you see as less pressing today?
LCM: Today, I see new lawyers having difficulty securing legal jobs out of law school. I am not sure my class had this issue. Or, if we did, it didn't appear to be so severe. It was a blessing that I did not have to deal with the poor job market. I think part of that can be attributed to my clerking for and volunteering with CLC for most of my law school career. So, once I graduated, it was not difficult to return because I had already established myself there.
So, I would encourage law students to try to focus on what they want to do and where they want to work as soon as possible. Start working on securing internships immediately. Do a great job at the internship – come early, be prepared, be proactive. After you leave, stay in contact with people from the organization. That way, they'll keep you in mind when openings come up. And, if you have a stellar reputation, they would certainly want you back.
LDC: What is your favorite thing about being a lawyer?
LCM: My favorite thing about being a lawyer is the advocacy. I love being in court, arguing my position and getting my client what they want and/or need. I love that I went to school for something that actually makes a difference in people's lives. It is so fulfilling.