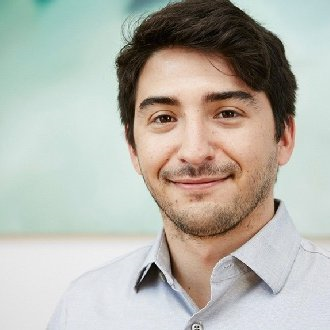 Addison Martinez parlayed a love of entertainment into a five-year stint as an editor, producer, director and writer for a production company, YouTube and web media before enrolling at Southwestern Law School. Since earning his J.D., he's worked at an entertainment firm and is currently in business and legal affairs at Reality TV juggernaut Bunim-Murray Productions.
Lawdragon Campus: Can you tell us a little about what you are doing with your law degree – is this your first job out of law school? What is your current position and what do you enjoy about it?
Addison Martinez: Currently I am an in-house production attorney for Bunim-Murray Productions handling day-to-day production needs for a variety of Bunim-Murray TV shows and movies, including, "Keeping Up With the Kardashians," "Project Runway," "Bad Girls Club," and "The Real World."
This is my second job out of law school. I was at my first for less than a year and loved it, but I could not pass up the opportunity to work for my current company. My first job was at a boutique entertainment law firm and I was truly trained on how to be an entertainment attorney. While the pay wasn't what most people expect from being a lawyer, it gave me the attorney title and opened up doors. I wouldn't be where I am without that first job.
What I enjoy about my current job is the type of work I am doing. I am making TV shows and movies. I also get to travel for production (things go wrong and come up last minute in the reality-TV world so they need an attorney on site to resolve things and get the proper agreements in place). In addition, working in-house provides a good work-life balance.
LDC: What did you learn at Southwestern Law School that you find most valuable in your current position?
AM: At Southwestern I went gung-ho into entertainment law classes and would have been screwed if I didn't get a job in entertainment. The school offers so many entertainment classes that by the end of my three years there I had taken more entertainment law classes than doctrinal. A lot of what I use is a combination of everything put together: from basic copyright and trademark law, to entertainment and business affairs negotiations (much of my day consists of negotiating), to more complex things like understanding revenue splits in theatres (which I learned in Independent Film Distribution).
LDC: What was your favorite thing about Southwestern – the campus, your classmates, clinical work, moot court or a professor? And how did that experience enrich your life?
AM: The school paper, the Law Commentator, was by far my favorite thing about the school. It really allowed me to connect with my peers (we had an office with a coffee pot and a Nintendo 64 that had four people playing Mario Kart almost every day) as well as opened up the door to meet people in the industry I wanted to be in – and now work in. As a writer for the paper, I could call up someone and request to do an article on him or her and they would invite me for lunch or coffee. It was that simple. It also allowed me to attend trade shows like E3 and the LA Food and Wine Festival.
LDC: What do you see as your future as a lawyer? And how valuable is Southwestern's alumni network to you?
AM: I see my future as a lawyer right on the path it is on. I love working in production and would never want to leave it. If I do take a career change, I may one day decide to be a producer, but that is a long way down the road. Southwestern's alumni network is great. My boss is a Southwestern alumnus as is one of my colleagues.
LDC: What advice would you provide today's law students as they make their way through law school?
AM: My advice to law students is to find something about law school that gives you something to care about and invest in. It was only after I joined the Law Commentator that I started to feel connected to my law school. It also opened up many doors for me to advance my career. The other thing I would say is be hungry about your opportunities. Don't expect anyone to hand them to you. Go out there and get them for yourself.
LDC: What, if any, challenges do you see today that you did not have and what challenges did you have, that you see as less pressing today?
AM: Oddly enough, I see the law as less of a challenge today. Much of what I do is about risk analysis. When I was at a law firm, there were black-and-white rules of law. Now, it's much more about the risk and likelihood of such, making sure we have the proper insurance in the event of such, and trying to find solutions to let the show go on. If I were to say "no" to everything because of legal risks, then I wouldn't be very good at my job because our shows would have no content. And the Show Must Go On!
LDC: What is your favorite thing about being a lawyer?
AM: My life as a lawyer is unique because I have good work-life balance and an exciting job. Some of my friends don't express similar aspects of their job so I don't think it's really fair of me to say what I like best about being a lawyer. I make TV shows and movies. That's awesome! But I don't consider myself a lawyer in the traditional sense. So if I had to say what I like most about being a lawyer in the traditional sense – and I know that wasn't the question – it's that it makes my parents proud. That's a really good feeling.