Students interested in becoming Supreme Court advocates have always been well trained at Harvard, Yale and DC-area law schools. However, a new analysis of the lawyers whose appellate petitions are most often accepted for review puts Stanford on top, Reuters reports.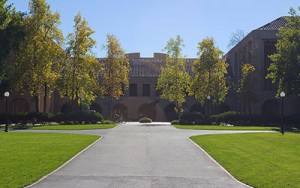 The Stanford Supreme Court Clinic is led by Jeffrey Fisher, a former Davis Wright Tremaine partner, who clerked for the 9th Circuit's Stephen Reinhardt and U.S. Supreme Court Justice John Paul Stevens. He is a University of Michigan '97 JD.
The 14-year analysis, reported on by Reuter's Alison Frankel, notes that Fisher has a 29.1 cert grant rate at the High Court.