Drake Law School in Des Moines has selected Jerry Anderson, a longtime faculty member as its next dean, the law school has announced.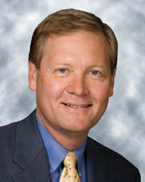 He replaces noted Iowa lawyer and Drake alum Ben Ullum, who stepped in to lead the school for two years following the resignation for health reasons of Dean Allan Vestal.
Anderson is an environmental and administrative law professor and earned his JD from Stanford in 1984.