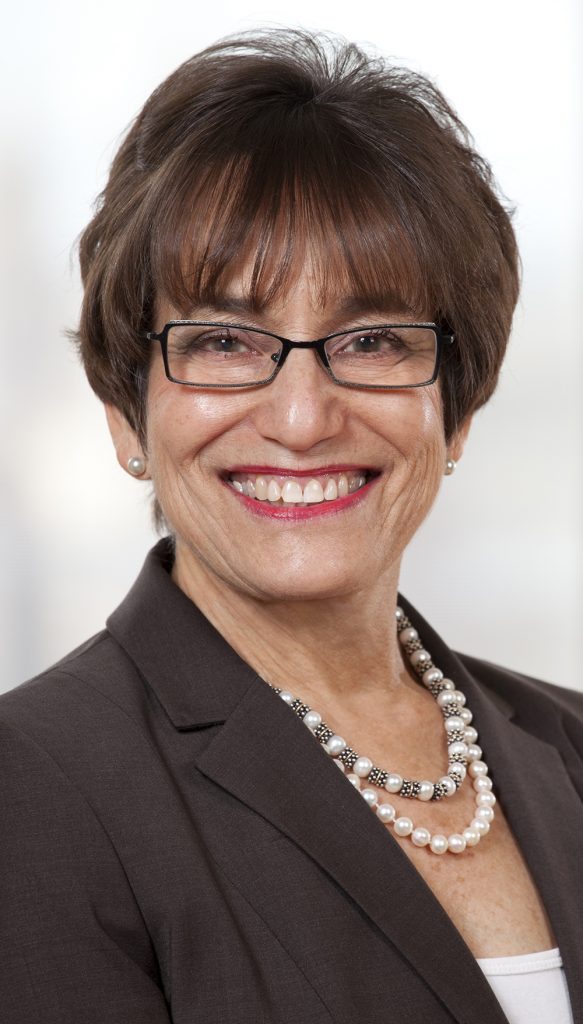 Innovation has always been the hallmark of Southwestern Law School's SCALE program, which dates to 1974 and is the oldest two-year J.D. program in the country. But SCALE has thrived not by resting on its pioneering model – increasingly emulated by other law schools offering accelerated options – but by continuing to reform and enhance the experiences available to students. According to the Associate Dean for SCALE, Harriet Rolnick, the changes have always sought to balance increasing flexibility of the program while maintaining a commitment to its core values, including practical skills training.
"The improvements we've made are a response to student interests and changing practice areas," Rolnick says. "It's a continuous process, one to which I've been deeply committed over the last 12 years."
The latest innovation is SCALE's new two-year Entertainment and Media Law Program: Students take the same required first-year curriculum as other students then focus on entertainment courses in the summer session and second year. The program ends with a guaranteed externship where students may extern at a company or law firm drawing on the top-notch connections of the school's Donald E. Biederman Entertainment and Media Law Institute, established in 2000.
Rolnick herself graduated from Southwestern's traditional program in 1979. She worked as a civil litigator for five years before becoming an Assistant U.S. Attorney in Los Angeles, prosecuting major crimes and major frauds for the next fourteen years. A desire to spend more time with her family led her to depart the office, and she became a professor at her alma mater in 1999. She became director of SCALE in 2006 and the Associate Dean of the program in 2014.
"I developed a great affection for the school as a student and maintained that sense of affection," Rolnick says.
Lawdragon: Why were you interested in becoming director of the SCALE program when the opportunity arose?
Harriet Rolnick: SCALE had not had a director for a while so I loved the challenge of taking over something that had been rudderless for a few years. Southwestern's dean at the time, Bryant Garth, gave me a call to action not to just oversee the program but also to lead it and make it better. I love problem solving, finding creative solutions and collaborating with people. It was not just looking at the program in terms of how to teach it, but also how to market it and design the curriculum, to meet the growing needs of the students while continuing to attract students. I felt that I had a great deal to contribute from my background in different areas, including civil and criminal litigation, my experience as a social worker and undergraduate degree in psychology, and the exposure and experience I gained growing up in a business family.
LD: Has there been any particular theme to any changes since you became director in 2006?
HR: Yes, creating greater fluidity between SCALE and options offered in the traditional program. We restructured the program so that students could move back and forth between SCALE and the traditional program to obtain the benefit of each program. We moved from an uneven trimester system to a quarter system, we changed the old names of some of the courses, and we added the summer session, which was a huge change. We added a 2-½ year program, a three-year JD/MBA program, and we added more flexibility in terms of electives while maintaining the commitment to the practical-skills nature of the courses.
In the early years of the program, SCALE students did not participate in the Honors program or the moot court program with the rest of the school, so they missed that whole experience. We changed that, and lo and behold, SCALE students started winning the moot court, trial advocacy and negotiation competitions. Overall, we further integrated the SCALE students into the existing programs at Southwestern and added more flexibility without undermining the integrity of the program.
LD: Where did the motivation come from to add the Entertainment and Media Law Program?
HR: In addition to the required curriculum, we have always tried to make sure that SCALE students develop a mini-focus area. They did this by the choice of their externship and the courses they might add in the second year – not instead of a SCALE elective but as an additional course they could audit. For many years, we had students adding two entertainment courses on top of the SCALE curriculum, or three courses with permission, creating their own focus area. With our new Entertainment and Media Law Program, we formalized what students were already doing and made it easier for them to focus on entertainment courses in their second year by allowing them to opt out of three courses during the second year of SCALE in favor of entertainment courses in the traditional program.
LD: When did this take effect?
HR: The faculty approved the program change this past December. It will take effect this summer so that the students who just completed the first year of SCALE in May commit a certain number of units in entertainment this summer, and then commit to various entertainment courses instead of SCALE electives in the second year. Many students in the new incoming class starting June 19, for which we have 46 registered students, have expressed interest in the Entertainment and Media Law Program.
LD: The school has been known for a long time as one of the best law schools for entertainment law. That must be a draw.
HR: Yes, the school has an excellent reputation with the Biederman Entertainment and Media Law Institute, which has more than 50 offerings that students may take through the Institute and externships with companies and law firms where Southwestern is known for its high caliber of students. The two-year program gives students the benefit of the school's reputation and strength in entertainment and the additional benefit of completing their degree in two years to satisfy their goals and objectives – it's a win-win opportunity for the students.
LD: For the SCALE program generally, what are you looking for in students?
HR: We interview everyone who applies to SCALE, spending at least an hour with every applicant. I'm looking for people who are self-motivated, well-focused, with a proven track record that shows they are able to handle courses that move at a good pace and are motivated to complete the program in two years. Often, the applicants describe themselves as being happy when they are busy, and interested in being part of a smaller program.
SCALE students in any given year may range in age from 21 to 60. Some people might finish undergraduate college in three years and describe themselves as on a mission to keep going and get everything done by age 24. Other applicants may have a significant amount of experience in a particular field. I recently interviewed two women, one who had a PhD and the other a professor. They had a life-long dream of going to law school and were thrilled that they were finally going to do it – and that's wonderful. I've found that SCALE students are not of comparable age but of comparable personalities.
LD: And what are you seeing with students expressing interest in the Entertainment and Media Law program?
HR: Some applicants we interview have significant entertainment experience before they apply to SCALE and are very committed to staying in the field, to build on the skillset they have. We have a woman in SCALE right now who was a producer in reality television for many years dealing with a lot of contractual legal issues all the time – seeing the legal ends of the business and becoming more intrigued by it and growing to like it – where eventually she saw herself needing a law degree. This program will appeal to those types of students whom we see every year.
But we also get students right out of a school like USC, very capable and smart who may have majored in film and are certain that this is their interest and passion – so we want to provide the opportunity for that type of student as well.
LD: What do students considering SCALE really need to ask or figure out about themselves, regardless of their focus?
HR: I would say to really ask yourself if you're willing to make a commitment to work 9 to 10 hours a day, which entails 3 or 4 hours of classes most days accompanied by 5 or so hours of studying. Whether you can maintain that focus and are comfortable being with a small group who become close. Whether you can manage other expectations and demands without being pulled in too many directions, to advocate for yourself and come forward for help when necessary, and to take advantage of all the things the school has to offer. Like I said, this is a group that feels good when they are busy – this is a rhythm that has worked well for them in their lives.
LD: Are there any other changes for the SCALE program in the coming months or year?
HR: While there is always room to tweak the program, given the extensive changes we have made in the program over the years, I think this is a good time to let the new changes settle in before undertaking new ones. I really do love this program and I pay as close attention as ever to make sure it's serving the students well, to make sure they're getting the core skills and the courses they need. As with past changes, we'll always strive to provide the support, choice and flexibility to the students while still maintaining the integrity of the cohort-based program. I feel that we are in a very good place and I am excited to see how the recent changes play out.