Campus Snapshot: Pepperdine is among the nation's more glamorous law schools, thanks to its Malibu location. It's solidly among the second tier of Southern California's 12 ABA-accredited law schools, and excels in dispute resolution, tax and entertainment. It has a large student body – 610 students, 31 percent of whom are minority and 51 percent women – and a low student-faculty ratio: 16:1. It is on the expensive side, particularly considering its modest job placement rate.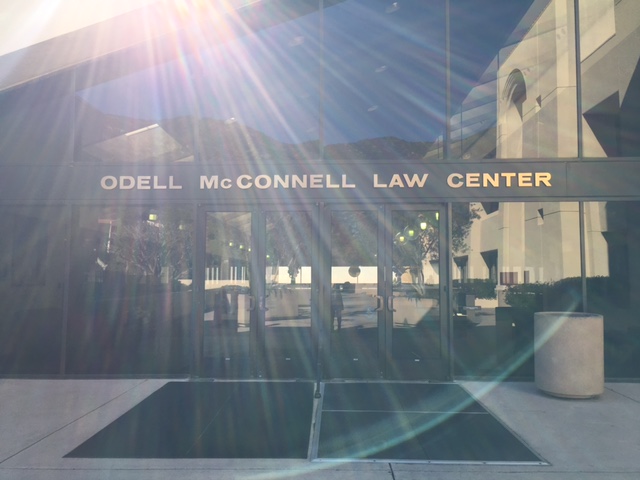 Pepperdine University School of Law has a ridiculously gorgeous location. It's perched on a hillside in Malibu, reached by a winding road that provides stunning views of the Pacific Ocean. It's almost too perfect.
Over the years, the ABA-accredited school has carved a niche for itself in the wildly overcrowded law school market in Southern California. Pepperdine (visit school page) competes for students with Southwestern and Loyola L.A., and wins over those who like to surf or are attracted to its Christian foundation and mission to integrate faith, academics and values.
Former federal judge Deanell Reece Tacha has helmed the school as dean since 2011, but is set to retire the end of December. Its graduates include L.A. political and judicial leaders, including former U.S. Attorney and now federal judge Andre Birotte Jr., California Court of Appeals Justice Eileen Moore, federal judge Beverly Reid O'Connell, and former L.A. Mayor James Hahn. Other notables include acclaimed plaintiff lawyer Raymond Boucher; Pierre Richard-Prosper, former U.S. Ambassador at Large for War Crimes Issues; Monty Moran, co-CEO of Chipotle; Mike Leach, head football coach at Washington State University; and Rick Caruso, one of L.A.'s most accomplished real estate developers.