Campus Snapshot: Marquette University Law School offers a strong private option for Wisconsin students. Based near downtown Milwaukee, it has a long history of providing strong legal education within the Jesuit tradition of service. Its alumni include top private corporate firm lawyers, leading plaintiff advocates, corporate counsel, judges and politicians. Known for its ADR and sports law programs, it also offers five clinical programs, including Mediation; Unemployment Compensation; Restorative Justice; Prosecutor; and Public Defender Clinics. The latter two include experience in the local prosecution and defense offices. It also has the advantage of Wisconsin's  "Diploma Privilege," so, like University of Wisconsin Law School, has 100 percent bar passage.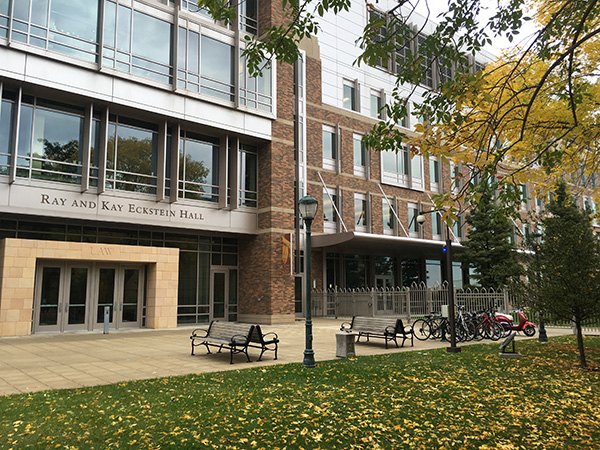 Here's the thing about spending a lot of time with law schools. For many of them, if you spend the time to really dig into their history and the careers of students they've educated, it's hard to not come away inspired. That might seem irrelevant if you're trying to figure out what law school to go to, but let us offer a piece of wisdom: If you look at the careers of people who've been educated at a school, you can often learn a lot about your own possibilities.
That's the case with Marquette, where Ray and Kay Eckstein both graduated undergrad and where Ray earned a law degree. He started a law practice in Milwaukee, as Kay did not want to live in Cassville, population 1,000, where Ray had grown up. Despite the talents Ray brought to his law firm, it failed, and the couple moved to Cassville. There, they started Wisconsin Barge Lines and then Marquette Transportation, riverboat transport companies that became very successful. In 2005, the Ray & Kay Eckstein Charitable Trust donated $51 million to Marquette Law School in gratitude for its role in their relationship and careers. For further inspiration, you can read about the late Joseph Zilber, a Marquette law grad who became a real estate entrepreneur, donated $30M to the school, and gave away most of his fortune before passing away at 92.
Among other notable alumni are Northwestern Mutual general counsel Raymond Manista; American Family Insurance Group Mark Afable; Wis. Supreme Court Justice Annette Kingsland Ziegler; Reinhart Boerner CEO Jerome Janzer; plaintiff star Patrick Dunphy of Cannon & Dunphy; and Southern California plaintiff lawyer Wylie Aitken.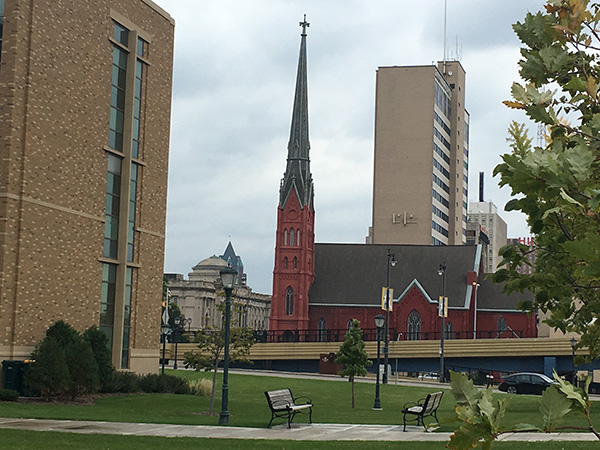 If you're considering attending Marquette, the most important questions – like almost every law school – is where and what you want to practice once you graduate. If you want to be part of the Milwaukee community or practice in Wisconsin, it's a great choice. Its $43,530 tuition ($27,600 part-time) is costly for Wisconsin (but not compared with other private schools nationwide). Sixty-four percent of students receive scholarships, with a median size of $8,000. The school is nicely sized, at 575 students, and really male heavy (59 percent) and light on diversity (18 percent). In part, that reflects upper Midwest demographics, but it could be a factor for some students.
The job placement picture is also good, but with room for improvement. Of 229 recent graduates, 195 got jobs (85.2 percent). They went to work for: law firms (106); business (39); government (23); public interest (13); clerkships (7); and academia (7). Of those who went to work for firms, they joined: solo (6); small (78); medium (19) and large (9) firms. The vast majority go to work in Wisconsin (151) with 16 students moving to Illinois; 5 to Texas; and 14 to other states. And that 100 percent bar passage thanks to the diploma privilege is a real benefit not to be discounted.
If you judge a person by their friends – and apply that to law schools – you'd have to say Marquette Law School is worthy of strong consideration. While its metrics, especially its more expensive tuition and lower placement rate among large firms, are second to UW in the region, it's a strong school with a great mission and very loyal alums.