Campus Snapshot: The University of Wisconsin Law School is a terrific state school. Located on the historic Madison campus, it blends history, a future focus and practical foundation just steps from the state's government and judicial leadership. The alumni roster is 14,000 strong and includes standouts in government and law from throughout the U.S. But my, oh, my does it go deep in its home state. Nicely sized, with 505 students, it wraps its teaching around "law in action," meaning 92 percent of students take clinics or externships, and interact with other disciplines on campus and real-world clients. Among its many, many virtues, the school offers residents one of the most affordable law degrees at $21,450 (and a reasonable $40,146 for non-residents) which essentially guarantees admission to the Wisconsin bar through the "diploma privilege."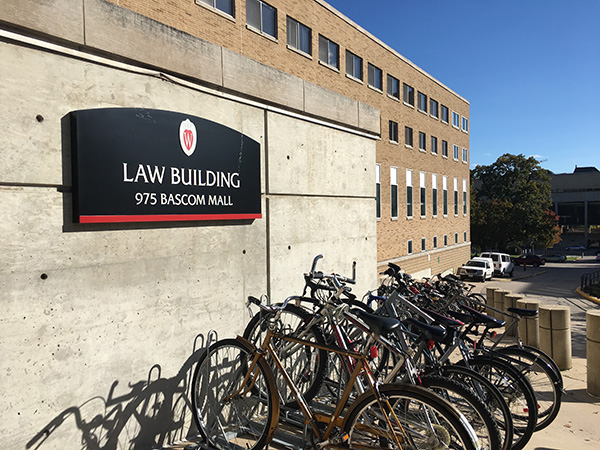 The University of Wisconsin Law School does everything right – from tuition to size to philosophy to right-fitting its students for the markets they want to serve. That it's based in Madison, which is also the state capitol, is a huge plus – providing access to the state's best jobs and training. But what Wisconsin does right goes well beyond location.
Let's start with its "law in action" philosophy, which means that students are taught to understand book law as well as how that law is practiced. The law school engages with other departments to assimilate how real-word decisions are made. For example, the school offers The Center for Patient Partnerships as one of its clinics. This provides students opportunities for interdisciplinary advocacy with students from medicine, nursing, social work, pharmacy, and public policy, where all serve as advocates for people with life-threatening illnesses, bringing together the array of perspectives they will experience when practicing. That's just one illustration of a robust selection of clinics and approaches to not just learning the law, but also understanding it. These also include the Frank J. Remington Center, which focuses on criminal law; the Legal Assistance to Institutionalized Persons Project; the Economic Justice Institute; and Immigrant Justice Clinic. Last year, 92 percent of its students participated in clinics or externships, many of them in more than one.
On the numbers, Wisconsin is pretty terrific also. It accepts 45.7 percent of applicants and 23.2 percent attend. The student body is a little male heavy (53 percent) and a little under the national diversity average (Wisconsin is 22 percent, as compared with 25 percent nationwide). The student to faculty ratio is a strong 11:1. The in-state tuition of $21,450 is one of the best deals around (and the school also offers part-time tuition). Of those attending 76 percent get scholarships with a median of $15,679 – which is 73 percent of resident tuition! It has very low attrition (3.6 percent of 1Ls and 0.6% of 2Ls) and 100 percent of graduates "pass" the Wisconsin bar. While the latter metric is very impressive, it's shared by the other Wisconsin law school, Marquette, thanks to Wisconsin's diploma privilege for students who graduate from Wisconsin schools at specified performance levels. They are automatically admitted to the state bar – which is also accepted by some other states after a time in practice. If you're not attracted here by nature, fishing, cheese, the Midwest, really nice people or the Green Bay Packers, being able to practice law and never take a bar exam might persuade you.
Last year's graduating class had 219 students, and 197 of them got jobs, for an employment rate of 90 percent. They went to work for: law firms (89); business (32); government (47); public interest (16); clerkships (9); and academia (4). Of those who went to work in firms, they joined: solo (7); small (46); medium (20); and large (22) firms. Most – 123 – stayed in Wisconsin to practice, while 14 apiece went to Minnesota and Illinois, and 45 went to practice in other states.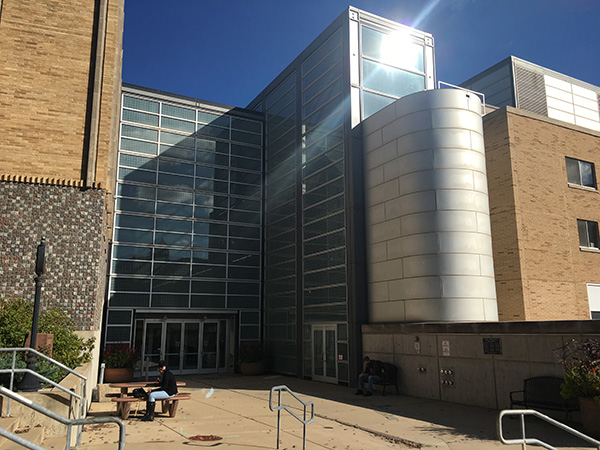 The Badger alums reign in Wisconsin politics, judiciary and law – as well as in states well beyond. The general counsel of Fortune 500 members Kohl's and WEC Energy are from UW, as is the managing partner of Godfrey & Kahn (Nicholas Wahl); and two of the state's legendary plaintiff lawyers, Robert Habush and William Cannon. Topping the vast list of judges and politicians is U.S. Senator Tammy Baldwin, Vanderbilt Chancellor Nicholas Zeppos, and four of the Justices of the Wisconsin Supreme Court, including Chief Justice Patience Drake Roggensack. The revered former Chief Justice Shirley Abrahamson got her J.D. from Indiana University School of Law, but earned a doctorate of law in American legal history from UW.
We are mostly much more interested in the students and the lifeblood of a law school, than the building in which its housed. But even here, Wisconsin stands out with a symbolic and beautiful joining of its historic shelter on Bascom Hill – with two older buildings dating from the 1800s – by a four-story glass atrium, which added a trial courtroom, an appellate courtroom and a large law library. You can't help but feel the coalescence of law on the book with law in practice as you walk through.
We're Wisconsin fans. It's one of the great public law schools in the U.S. that is keenly focused on its mission, right-pricing for students who want to practice law and connecting the school to the communities its graduates will serve. On Wisconsin!