Campus Snapshot: Northwestern Pritzker School of Law is a gem – and not some crusty big diamond hidden in a vault. True to its Chicago roots, it's big and brash from its Streeterville locale on the shores of Lake Michigan.  The school's alums are a jaw-dropping roster of power in law firms, business, sports and politics – and not just in Chicago. We'll key off with two U.S. Supreme Court Associate Justices (John Paul Stevens and Arthur Goldberg); revered presidential candidate Adlai Stevenson; former Illinois Governor and retired Winston & Strawn chair James Thompson; and Jenner & Block chairman Anton Valukas. And then there's the Pritzkers, who donated $100M to improve the lives of students and enhance social justice. Northwestern Pritzker places more students in big law jobs than any other Illinois school, and sends its graduates in large numbers throughout the nation, including to California and New York.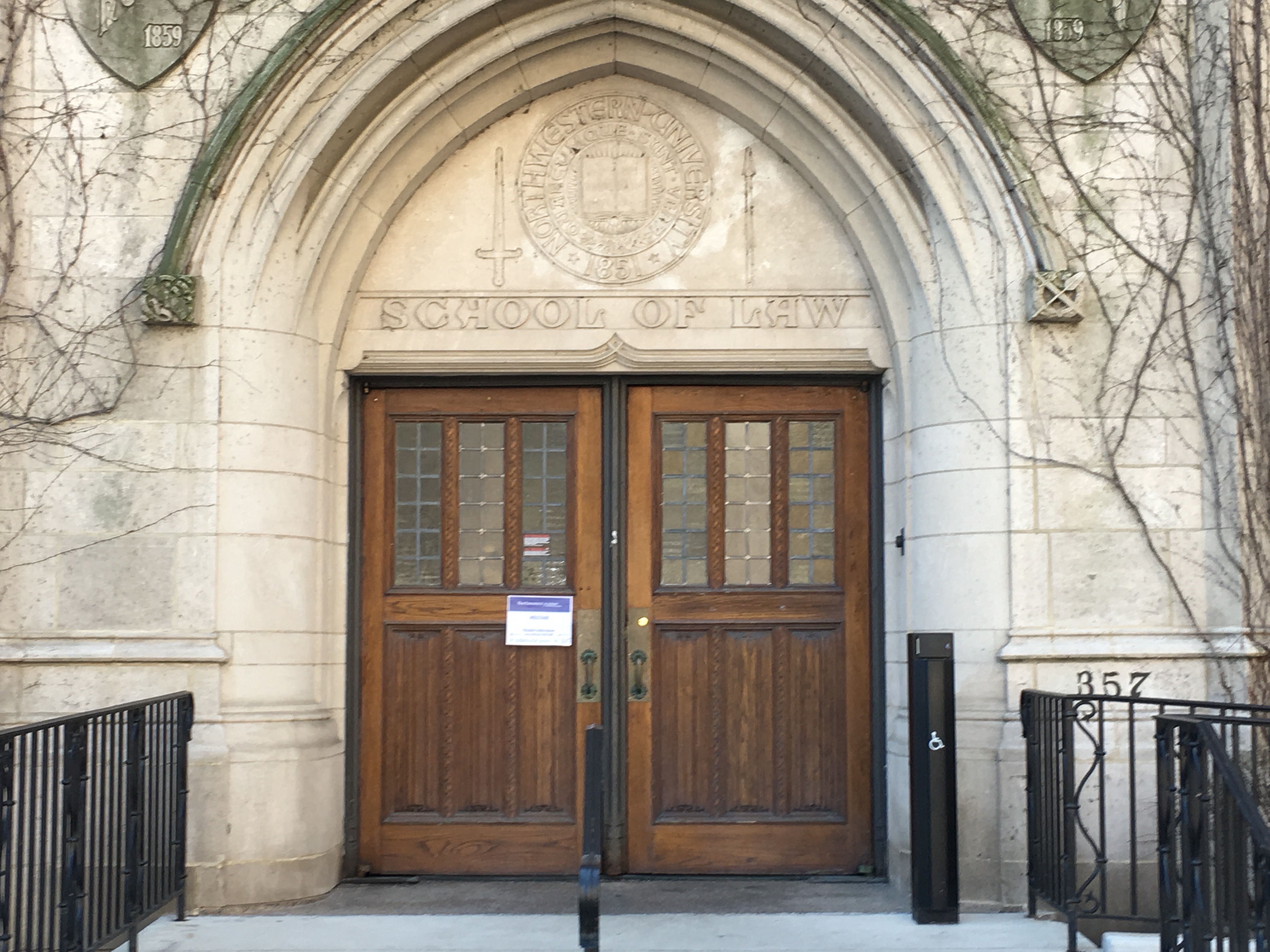 One of the things to love most about Chicago is its improbability. It does not have the brawn of New York nor the siren song of California. It's cold, bitterly so, in the winter and especially on the shores of Lake Michigan. But that felt familiar to many immigrants from Eastern Europe, including Nicholas J. Pritzker, who left Kiev for Chicago in 1881 and sold shoes and newspapers to finance his studies at Illinois College of Law (now DePaul) to become a lawyer. He laid the foundation of an empire, and reportedly passed his philosophy to his family in a small tome with the message: "Your only immortality is the impact you have on your successors." Nicholas Pritzker's great-grandson, J.B., graduated from Northwestern in 1993, and with his wife M.K. paid it forward magnificently with $100 million in funding – the largest single law school gift ever – to help students who struggle to pay for legal education.
Northwestern Law School is much more than any one family or lineage. But the Pritzkers' success from the hard work of an immigrant patriarch who became a lawyer illustrates the possibility of legal education. Northwestern Pritzker takes a practical approach to legal education, joined with a legacy of exceptional legal scholarship and true impact from its graduates and the communities they serve. It encourages students to work for at least two years before enrolling – and 70 percent of them do; 90 percent of students have worked for at least one year before enrolling, a pattern typically seen in business school.
The school is Illinois' oldest, founded in 1859 as Union College of Law. The editors of the Northwestern University Law Review, founded in 1906, include Harvard Law School Dean Roscoe Pound; former Illinois Governor Daniel Walker; former FCC Chair Newton Minow; as well as Stevens, Goldberg and Stevenson. Northwestern publishes five other journals, including the widely read Criminal Law & Criminology. It started clinical education in 1910, pairing with the Chicago Legal Aid Society. Today's Bluhm Legal Clinic opened in 1969 and involves 20 professors annually mentoring more than 120 students in a law-firm type setting helping real clients in need.
The school is also known for its Center on Wrongful Conviction; Federal Appellate Clinic; Children & Family Justice Center; MacArthur Justice Center (through which Joseph Margulies served as counsel in Rasul v. Bush establishing habeas corpus rights for Guantanamo detainees); the Donald Pritzker Entrepreneurship Law Center; Center for International Human Rights; Investor Protection Center; and the Fred Bartlit Center for Trial Advocacy, which focuses on "changes in trial craft brought on by new technologies and compensation approaches."The school's advocacy training is first rate and its Bartlit Center Team recently won the National Trial Competition, besting 300 teams from 14 regions; it's the fifth time Northwestern has topped the prestigious tournament.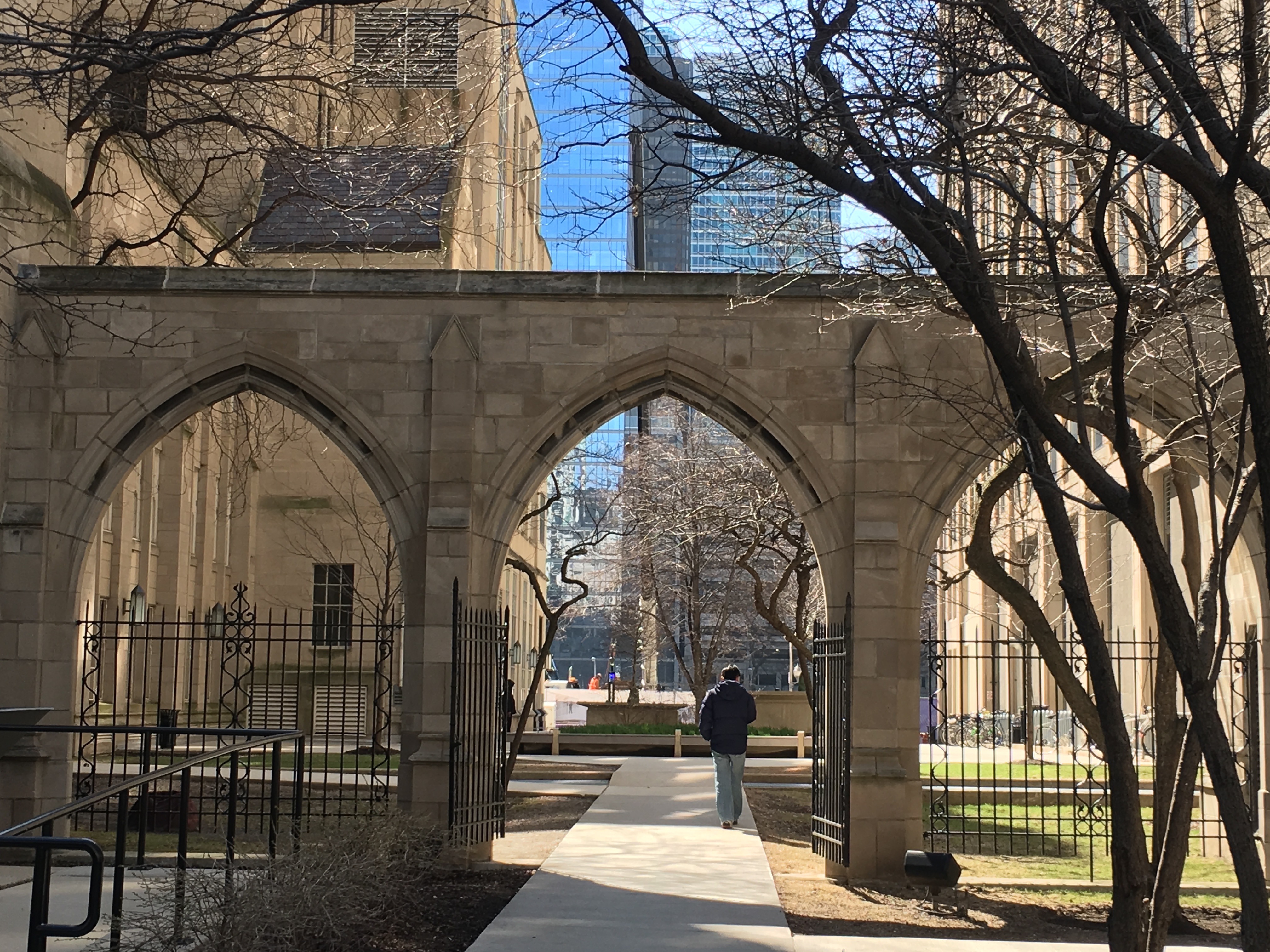 The school's list of notable alums is one of the most impressive around, and includes Bartlit of Bartlit Beck; Dawn Clark Netsch, the first women elected to statewide office in Illinois; her classmate, former Chicago Mayor Harold Washington, who was the only African-American student in the class of 1952; telecommunications guru Richard Wiley; W. Neil Eggleston; Ada Kepley, the first American woman to obtain a law degree, in 1870; William Jennings Bryan; and a host of judges and government leaders from Illinois to Hawaii, South Dakota and beyond. Others include Rita Fry, the first woman and African-American woman chief attorney for the law office of the Cook County Public Defender; noted blogger and George Washington Law School professor Jonathan Turley; Eddie Einhorn, owner of the Chicago White Sox; and Jerry Reinsdorf, owner of the Sox and Chicago Bulls; Mark Walter, founder of Guggenheim Partners and chairman of the L.A. Dodgers; Jay A. Pritzker, who co-founded the Hyatt Hotel chain, and J.B., who is managing partner of Pritzker Group Venture Capital; Robert R. McCormick, the legendary owner of the Chicago Tribune and founder of Kirland & Ellis; Matt Ferguson, president of Careerbuilder.com; Elbert Henry Gary, a legendary founder of U.S. Steel Corp.; Howard Tullman, the CEO of 1871, the Chicago tech startup incubator; Carole Bellows, the first female state bar president in the country; and federal judge Kenesaw Mountain Landis, who served as the first Commissioner of Baseball.
The school's metrics are fantastic. It's expensive, with a tuition of $59,850. The school's fundraising under Dean Daniel Rodriguez, including the Pritzkers' gift, allows 72 percent of students to receive scholarship with a high median of $27,000. The school is a comfortable 664 students, so each class has around 220. It's 52 percent male and 32 percent minority with an exceptionally good student to faculty ratio of 6:1. A very high 25 students transferred in to the school for their second year (the average for all schools is 5). And who can blame them? The school was also the first elite school to offer an accelerated two-year J.D.
The school's employment outcomes are a very strong 93.8 percent, with 270 of 288 graduates getting jobs. Of those, graduates work for: law firms (199); business (25); government (8); public interest (12); clerkships (26). Those who went to work for firms work for: small (15); medium (13) and large (171) firms. That latter number is an exceptional one and shows the strength of the school's network. It also places a significant number of students nationally, with graduates practicing in Illinois (106); New York (49); California (41); and other states (67). The school's bar pass rate is one of its lesser metrics, at 85.8 percent. That's well over the Illinois bar average of 80.8 percent, and possibly reflects that only 44.2 percent of graduates take the Illinois bar.
Students considering enrolling at Northwestern Pritzker have a wealth of great options in the region (and nationally). There really aren't many better choices for legal education, particularly for students who plan to practice in Chicago and want to take full advantage of the marvelous network Northwestern Pritzker provides. It nicely combines vaunted legal scholarship (with which it competes with University of Chicago a few miles south) with more engagement with community and experiential and practical opportunities.