Campus Snapshot: Chicago offers some of the best law schools in the country, and IIT Chicago-Kent College of Law is among them. It offers a rich history and an impressive array of leadership from its graduates, programs and innovations like an in-house legal clinic that operates as a law firm, and an early focus on technology and innovation. The firm's success producing top trial advocates and moot court champions stands out, as does the thoughtful leadership for more than a decade of Dean Harold Krent. The school's alumni are deeply embedded in the top ranks of Chicago politics and law  and include noted plaintiff lawyer Tom Demetrio of Corboy & Demetrio; Weymouth Kirkland, who founded Kirkland & Ellis; and an array of federal and state judges and politicians, including an Illinois governor and state attorney general.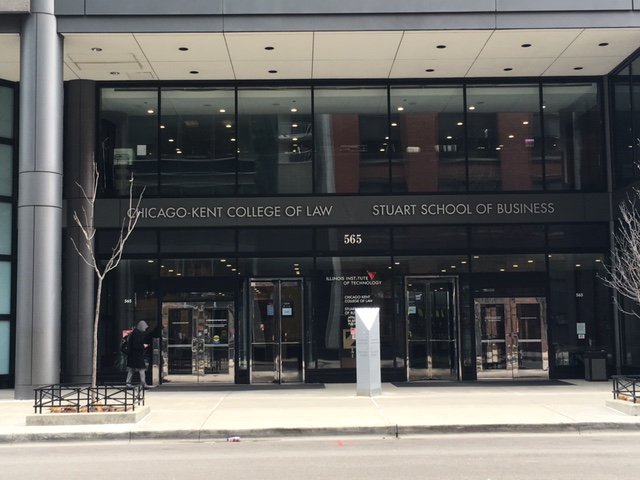 The Chicago bar is one of the best in the country, in no small part because of the excellent law schools that produce the bulk of its practitioners and judges. IIT Chicago-Kent College of Law is a big law school, with 738 students, located less than a mile from most of the city's government and law firm employers. Since it was founded in 1888, it has thoughtfully made the most of its role in this city of the Big Shoulders. Among its "firsts": In 1894 it graduated Ida Platt, the first African-American woman admitted to the Illinois Bar; its 1969 affiliation with Illinois Institute of Technology made it one of the few U.S. law schools affiliated with a technical university; in 1976 it started the nation's first in-house, fee-generating law school clinic; in 1978 it established a three-year legal research and writing program that became the model for law schools everywhere; in 1983, it established the Center for Law & Computers, becoming the first law school to make computers an integral part of the study of law.
And IIT Chicago-Kent is not a school that's resting on its past accomplishments. As some of the surprisingly helpful videos on the school's website show, it gives serious thought to the attributes it specifically brings to students who enroll here. In discussing what makes a law school great, "history" is noted because it means partnerships, externships and jobs. That's smart connective tissue and indicates the understanding the school has of its need to stand out in the legal education marketplace. It also underscores "its future focus," which is clear in the effort the school puts keeping in the forefront of joint degree programs and areas of specialization which boost job potential.
IIT Chicago-Kent was an early adopter of the importance of trial advocacy training to future employment prospects. The school's Trial Advocacy team has four times won the most prestigious contest, the National Trial Competition, including in 2015. Its Chicago-Kent Moot Court Honor Society, which competes in appellate advocacy competitions, is similarly award-winning, having come out on top in numerous contests. Both programs have produced students who have been awarded top national individual recognition.
Among the school's other noted focuses are intellectual property, legal writing and environmental and energy law. It also offers a part-time program. On the numbers, the school does overall very well. It accepts more applicants than most schools (64 percent). It is considered very expensive, with a $46,822 tuition for residents and non-residents alike ($34,210 for part-time). The school provides scholarships to 86 percent of the students, with a median award size of $23,900. It's a large school, with 738 students, who are 52 percent male and 31 percent minority. The school has a good student to faculty ratio of 12:1. Graduates mostly take the Illinois bar, and 84.2 percent of them pass it (that's higher than the state average of 80.8 percent).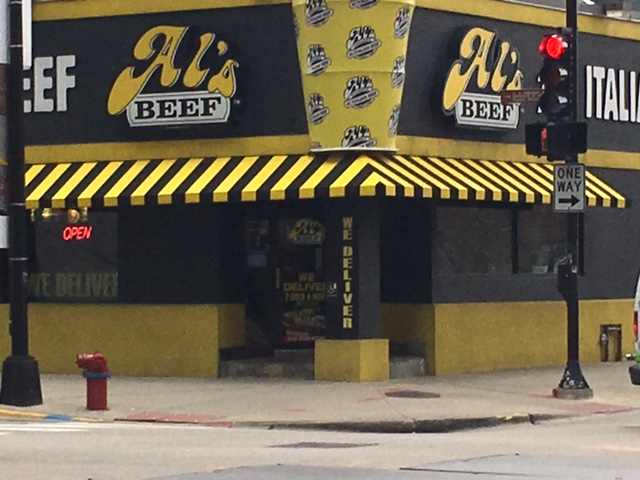 With its superb downtown Chicago location, IIT Chicago-Kent also does very well in employment, placing 249 of its 277 recent graduates in jobs (89.9 percent). Graduates go to work for: law firms (129); business (82); government (30); public interest (5); and clerkships (1). Those who go to work for firms work for: solo (2); small (70); medium (21); and large (24) firms.
The tough question to ask if you are considering IIT Chicago-Kent is what sets it apart from your other likely choices (especially Loyola University Law School Chicago and University of Illinois). Those two schools edge out IIT in large law firm jobs, but only slightly. The three schools all charge in the same range for tuition, and Loyola Chicago also offers a downtown Chicago location. Where IIT stands out is its advocacy training and the real-world focus and mentoring its students get just steps away from their future path to legal achievement and success.