Campus Snapshot: The University of Illinois College of Law in Urbana Champaign is one of the best public law schools in America, and easily the best option in Illinois. Established in 1897, the "downstate" school offers strong academics, an excellent network of 11,000 alums and leadership dedicated to making the school's future as strong as its past. Illinois and the surrounding region offer a wealth of great law school options, making this a particularly competitive region for good law students. U of I offsets its expensive resident tuition of $41,332 (non-resident $49,082) with abundant scholarships and financial support and a small-town setting that lowers the cost of living. However, that lovely small town is also two hours south of Chicago, where most students will practice. The school in 2012 implemented The Chicago program to take advantage of its connections and amp up job prospects for students without enough choices in Central Illinois.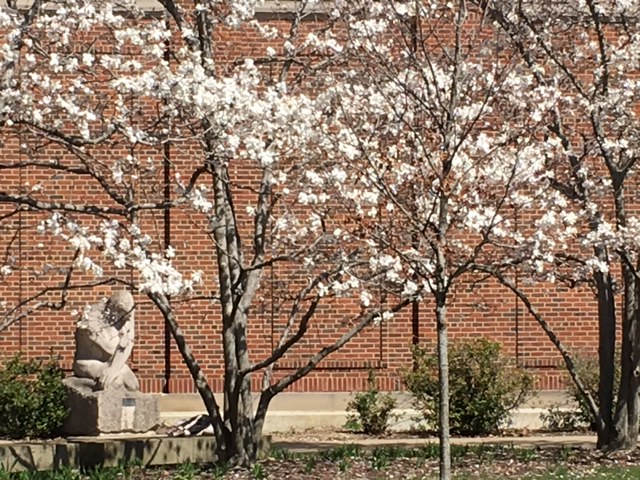 The University of Illinois College of Law is a terrific public law school in a region chock full of them. It's one of three public law schools in Illinois, spanning the length of the state; and one of nine in the state (seven in the Chicago area). The 130 miles that separate U of I from University of Chicago are where the state transitions from cornfields to commerce. Many students have chosen to attend U of I for the amazing small-town cost of living and top education, and succeeded at careers in large firms and other prominent positions in Chicago.
It offers a range of focuses, from business to health and IP. The school is on the smaller side, with 453 students. The resident tuition of $41,332 is offset for 99 percent of students who get scholarships. Under Dean Vikram Amar, who joined in 2015, the school also has increased the median scholarship awarded to $30,000. And, recent data showed 16 students received more than full tuition. The school is surprisingly male heavy (60 percent) and 27 percent minority, with a strong 11:1 student to faculty ratio. Amar also established a tuition guarantee program so students have the same tuition rate throughout their enrollment. U of I has a low 8.6 percent first-year attrition and 0 percent second-year.
U of I students do well on the Illinois bar, which is the one 74.6 percent of them take. The state bar's pass rate is 80.8 percent overall and U of I students post an 87.3 percent pass rate. (The school has always had strong academics, so it should be no surprise that the Order of the Coif honor society was established here in 1902.)
An issue to ponder if you're considering U of I is its employment prospects. It does quite well for a downstate school, but there really just aren't that many jobs in the region. Its employment rate of 84.5 percent is considered on the low side. Of 181 recent graduates, 153 got jobs in: law firms (85); business (21); government (26); public interest (4); clerkships (11) and academia (6). Of those who went to work for firms, they joined: small (26); medium (23); and large (36) practices. The Chicago Program is a good idea, and likely to produce future leaders like Bob Dell, '77, the longtime chairman of Latham & Watkins.
U of I stubbed its toe in 2011, when it was revealed an admissions employee had reported inflated data about incoming students. The ABA imposed a huge $250,000 fine on the school, and other punishments that dented its reputation in some quarters. The school experienced a drop of one-third in its applications from 2011 to 2014. Under Amar, the school has tightened up its protocols and focus on affordability.
U of I College of Law is one of the best choices for legal education in the very competitive Midwest. And you really can't find a more lovely place to study hard than Champaign-Urbana. Just be sure you have a good set of wheels for frequent trips to Chicago or St. Louis to make job connections.