Campus Snapshot: Each of Louisiana's four law schools is incredibly connected, and Tulane is tops. That's partly why it places vastly more graduates in Big Law jobs, while having the edge in most employment categories. It's tops in corporate law (as evidenced by its blockbuster annual Tulane Corporate Law Institute; aka Davos for dealmakers); environmental; maritime, media; sports and public interest. Its clinical programs are first-rate. It is very expensive, but also offers scholarships to 75 percent of its students; 37.9 percent of them get half to full tuition. Tulane also offers the most portable degree, with graduates going to Texas, California and other states in significant numbers. For Tulane, it's laissez les bon temps rouler.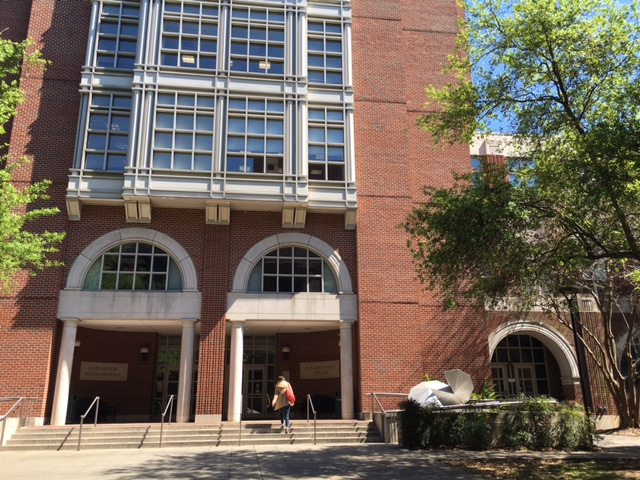 Tulane's mascot is Riptide the Pelican – and fittingly, Julia Roberts played a Tulane Law Student in The Pelican Brief, parts of which were filmed on site in the old law school building. But it would be more apt for the law school to have The Big Dog as its mascot. Why? Among its alums are one of just 16 U.S. Supreme Court Chief Justices (Edward D. White); eight governors of Louisiana and one of Virginia; seven U.S. Senators; nine U.S. Representatives (inc. Cedric Richmond '98); two mayors of New Orleans; judges too numerous to name but we'll tag the late John Minor Wisdom and the current Edith Brown Clement; the late Richard Brennan, owner of Commander's Palace; the famous plaintiff trial lawyer Russ Herman; Dean Lombardi, president of the LA Kings; and Mike Tannenbaum, EVP of Football Operations for the Miami Dolphins.
Forgive the thousands of omissions. What we're saying here is Tulane Law School puts the connect in connected. And in New Orleans, that is cash money.
So let's get the tough questions out of the way, because there are decent competitors at LSU, Loyola New Orleans and Southern University. The school is really expensive, with tuition of $52,554 for residents and non-residents alike. The school is smart and provides scholarships to 75 percent of students, with a median of $25,000. (Interesting if you dig in the stats, one student gets more than full tuition.) The school is male-heavy for current trends, with 54 percent of the students. It's also light on diversity, with just 18 percent minority representation (the average is 25 percent). Its bar pass in the civil law jurisdiction of Louisiana is 73.1 percent (the average is 68.6 percent). LSU edges Tulane here, with a 82.3 percent metric; though only 44.2 percent of Tulane grads take the Louisiana bar.
---

---
Where the school beats everyone hands down is employment. It places students well beyond Louisiana, with 25 of its recent 241 graduates going to Texas and 23 to California. Of the 214 recent employed grads – a metric of 88.8 percent – they join: law firms (116); business (38); government (24); public interest (9); clerkships (21); academia (6). For those hired by firms, they join: solo (5); small (67); medium (19); and large firms (30). That last number is the locker. Louisiana does not have a ton of big firms, and apparently they prefer Tulane.
The longtime dean, David Meyer, is admired by alums and students. He steered the school well through turbulent law school times, and has maintained it as the top law school brand in Louisiana.