Campus Snapshot: Loyola University New Orleans – College of Law is in challenging times, facing shrinking class size and tight budgets from its parent University. One of 14 Jesuit law schools in the U.S., it excels at moot court, international (including civil) law, tax, public interest, corporate and environmental instruction. The school has – like other Louisiana law schools – produced its share of power brokers, including from the Landrieu family, one of whom – Judge Madeleine Landrieu '87 – was recently announced as the next Dean. It does relatively well preparing students for the tough Louisiana bar, charges expensive tuition (but offers lots of scholarships) and faces challenges placing students in jobs.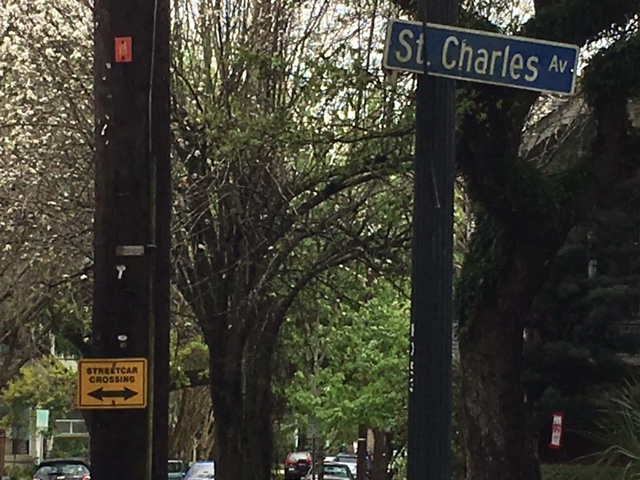 Loyola Law School New Orleans is in one of the loveliest areas of the city, on the West side of Audubon park. You can take the streetcar down St. Charles and walk a couple blocks under magnolia trees to reach the Jesuit school from which the famous D.C. federal judge J. Skelly Wright graduated before going on to become a legendary foe of segregation. As a U.S. Attorney in New Orleans and then a federal judge, he led integration of New Orleans schools and other public institutions, recognizing de facto segregation. He was shunned by friends and had a cross burned on his lawn, and was later appointed to the D.C. bench for fear Southern Senators would block his confirmation to the 5th Circuit.
You walk past his bust on the way into the school, which is imbued with a commitment to public service through the law. The school's plight in the past decade coincides a drop in enrollment, necessitating cuts to faculty. When we visited, we chatted with the kind Dean, Father Lawrence Moore, a Jesuit priest and longtime faculty member pressed into leadership of the school through troubled waters. The school's enrollment has dropped from approximately 850 students to 469 now; its fellow Louisiana schools have also experienced plummeting enrollments.
As a prospective law student, you should ask questions about the school's stability. The recent announcement that respected 4th Circuit Court of Appeals Judge and Loyola Alum Madeleine Landrieu will take over as Dean this summer, bringing deep New Orleans roots to the post is a good sign. Also not to be overlooked are the school's strengths in international law – as well as strong overseas study programs – moot court, tax, corporate, public interest and sports & entertainment. Its Stuart H. Smith Law Clinic & Center for Social Justice as well as the Gillis Long Poverty Law Center excel at providing clinical opportunities for students to help clients in need.
Among the lengthy roster of notable alum are Anh Quang "Joseph" Cao, the first Vietnamese-American in the U.S. Congress; Former Louisiana Attorney General and Sheriff Charles Foti; longtime Xavier University president Norman Francis, the first African-American to enroll at the law school, and a recipient of the Presidential Medal of Freedom; Kim Gandy, former president of NOW and currently president of the National Network to End Domestic Violence; New Orleans Mayor Mitch Landrieu, and his father, former New Orleans Mayor Maurice "Moon" Landrieu.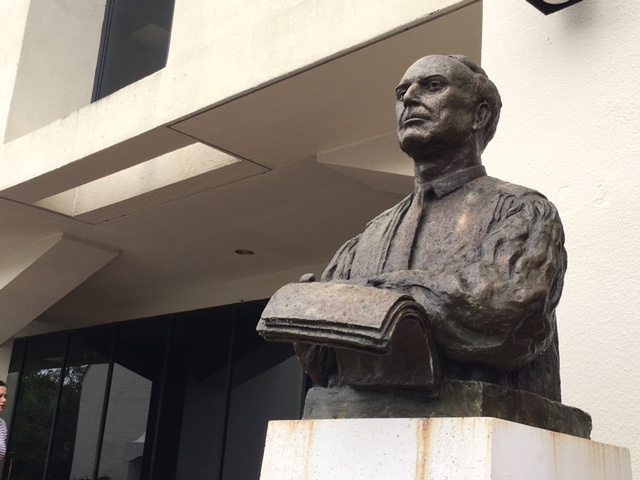 The school accepts almost every applicant – its 84.8 percent acceptance is one of the highest in the country. And it's not cheap. Tuition for residents and non-residents alike is $43,410 (part-time is $32,910). The school offsets that for 78 percent of full-time students who receive scholarships (the median is $24,000). Of the school's 469 students, 53 percent are female and 30 percent are minority. The student to faculty ratio is a strong 11:1.
Among the weak spots are the 13.8 percent attrition rate, and the 76 percent employment rate. Of 200 recent grads, 152 reported employment in: law firms (84); business (33); government (11); public interest (6); clerkships (14); and academia (4). Of those joining firms, they entered: solo (1); small (68); medium (13); and large (1) practices. Also of note, the school's degree is somewhat transportable with 5 recent graduates working in Texas and 4 in California.
Bottom line: Loyola has made valuable contributions to the law and its city. Its mission is admirable, and its clinical training outstanding. If you consider enrolling here, make sure you work the scholarships and finances, and waste no time making the valuable connections that give this degree its best value.