Campus Snapshot: The University of Houston Law Center is a really fine law school in a wonderful legal market. It has a great student-to faculty ratio, offers a great alumni network (hello Star Jones!), has strong employment stats and a deep sense of mission. Its full-time and part-time pricing are particularly attractive for residents and its current Dean, Leonard Baynes, is providing thoughtful leadership and connecting the school to the city many of its graduates will serve.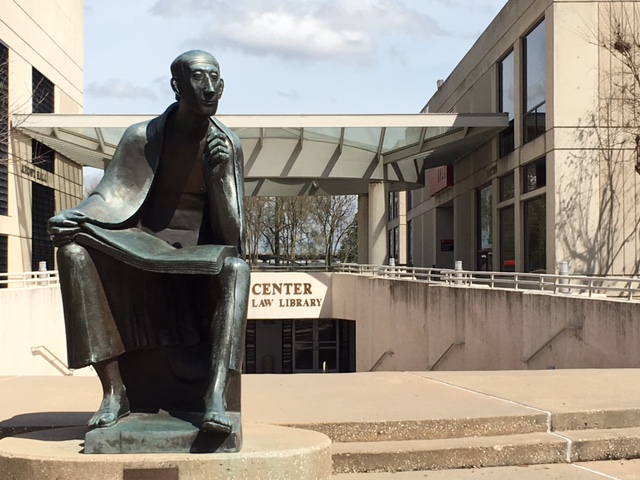 The University of Houston Law Center dominates the nation's fourth-largest city, which also boasts one of the finest corps of lawyers and firms in the United States. Law is significantly location, location, location, and Houston is where today's prospective law student might want to end up. It's not as oversaturated as the coasts, and while trial reform cut into its abundant personal injury practice, the trial bar here is second to none. And it's UH; UT; and SMU down the road apiece that feed much of the city's legal leadership.
There are numerous reasons to choose UH – and if you're admitted the real question you might be asking is which of the Big Three you should select. Here's what's great about UH: You are in Houston, providing the easiest entree to hit the ground running with classmates and early opportunities that could give you an edge over Austin- and Dallas-educated peers.
The school offers part-time and full-time programs, and outstanding programs in IP and health care law, as well as meaningful clinical experience (including in immigration advocacy).
The school's diversity is exemplary, with a student body that is 35 percent of color, including 21.2 percent Hispanic. Its faculty is similarly diverse. It has a particularly good student to faculty balance, with 775 enrolled students and 306 faculty. The bar pass is basically dead on for Texas, at 73.8 percent and its job placement is strong, at 88.2 percent. Of 220 graduates in 2015, 194 got jobs with law firms (123), business (42), government (13) and public interest (10). Twenty-six graduates were unemployed. For those who joined firms, 184 practice in Texas at solo (4); small (72); medium (19); and large (32) firms.
Finally, in addition to Star Jones '86, this being Space City, the school has an astronaut among its alum, Donald Holmquest. The Dean's focus on "The Power of Legal Education" is a powerful one. And while we're not in the business of steering students to law school propaganda necessarily, the school's recent focus on six of its alumni was inspiring. They including Tony Buzbee, a noted Houston plaintiff lawyer; judge Darlene Byrne who works in juvenile justice; Phyllis Frye, the nation's first openly transgender judge; Rick George, who went to UH at night and worked at Texaco during the day on his pathway to becoming the CEO of Suncor Energy; and Houston labor and immigration lawyer Jacob Monty.
There's a lot to recommend UH beyond its location. But that works too.