Campus Snapshot: South Texas College of Law Houston shows its perceived inferiority to the University of Houston Law Center time and time again. So let's get this right out there: If you're choosing between the two and money is no object, go to UH. However, if STCOLH stopped tripping over itself, it would promote its excellent award-winning advocacy program, its downtown Houston location and its very reasonable tuition of $30,600. The school is weak in bar passage, employment and scholarships. But it has a long history and strong alumni in a major city that is boomtown for the legal profession.
The South Texas College of Law Houston is a mostly decent metropolitan law school that is the oldest in Houston. And bonus points if you can name the famed broadcaster who went there? Dan Rather. (Yes, we know, Anderson Cooper would be more relevant but that didn't happen.)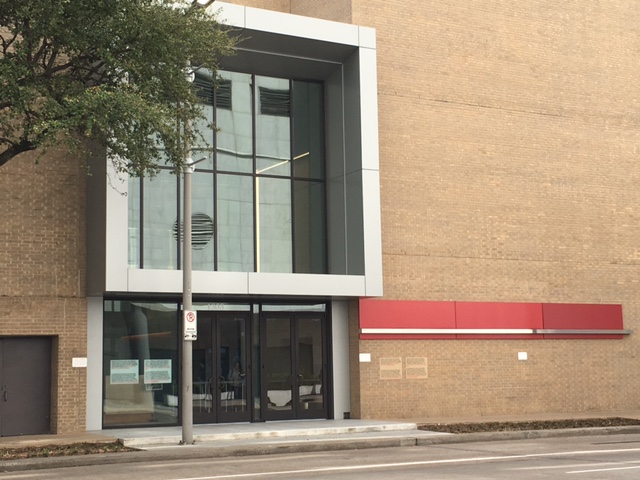 Now that we've got your attention, here are the reasons to consider STCOLH: It's really cheap, with a tuition of $30,600 for residents and non-residents alike. It's right downtown so you have easy access to law firms and other potential employers. Its trial advocacy program is absolutely terrific, having won 125 national and international championships. And, as a metropolitan school, its clinical programs have lots of clients in need of real help – providing many training opportunities and the ability to do some good.
What's not so good? Well, its employment statistics, for one. They're not just not good, they are bad. Of the 350 graduates in 2015, 72 went to law firms and 96 are unknown. You read that right: The school has more graduates with no known employment than it does law firm hires. And of those law firm hires in Boomtown? Fifty-seven are in small firms, with a paltry nine in large firms.
Also way up there in the "let's think about this" category: The school's bar pass rate is not good. At 70.6 percent it's decidedly below the state average of 73.2% And almost all the school's grads take the Texas bar, with a couple wandering to Louisiana and a fair number scattering in the wind.
And about that wind. The school indulges heavily in toxic conditional financing (and doesn't provide much in scholarship support). Of the roughly 350 students who enrolled in 2016, 109 had conditional scholarships that are yanked if a student falls below a certain grade level. Twenty-six students were sent away, Hunger Games-style.
And finally, there's this. You have to really think about enrolling in a law school that flagrantly and consciously violated intellectual property protections as part of a branding exercise. A couple years back the then-South Texas College of Law so desperately wanted to ride the coattails of more prominent University of Houston Law Center that it rebranded itself the Houston College of Law. Just like that. And it took about 0.3 seconds for UH to call foul. A federal judge agreed and after however much STCOL spent in this stupid exercise – banners, marketing, p.r. and then legal fees – the school settled by appending Houston to its now mouthful: South Texas College of Law Houston.
In summation, as they'd teach you to say at the school's trial advocacy program, most of us don't have tons of choices in what law school we go to. If you need to work, or go to school on a budget and want a school with good training, STCOLH is fine. Just do your work, enroll in trial advocacy, study like a fiend for the bar, rely on your own wits for a job. And for heaven's sakes do NOT take Hunger Games financing or go here for IP.