Campus Snapshot: The University of North Texas Dallas College of Law is something the profession – and especially Texas – needs. It offers night and other options that are helpful for older students, those with jobs and from diverse backgrounds. Built by esteemed leaders of the Texas bar, including notable UT Austin alums, it deserves a chance to help non-traditional students succeed. This is a good fit for real-world students who are willing to take a risk on a school that will do the same for them.
The University of North Texas Dallas College of Law was conceived and brought to life by numerous Texas legal luminaries as well as former Governor and now Energy Secretary Rick Perry. Why? Because North Texas does not have a public law school, because Texas is one of the least lawyer-endowed states with a population – business, consumer and legal aid – in need of far more lawyers than the state's nine schools produce.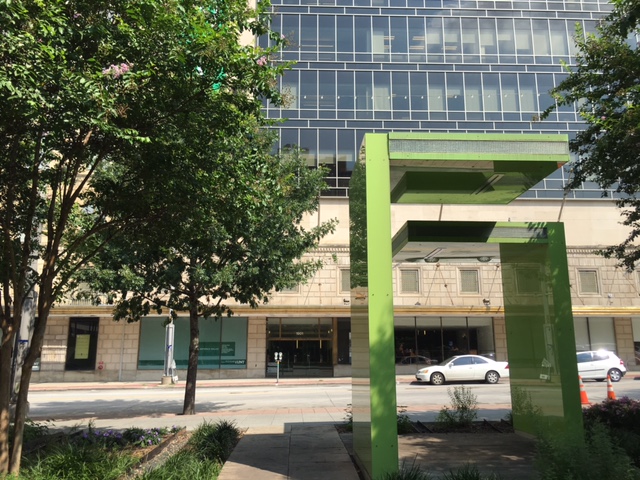 It began taking applications in 2013 and opened its doors in Fall 2014 to a full-time class of roughly 80 students and a companion part-time class of 45. The curriculum emphasizes learning by doing, ongoing assessment and diversity at a price that's right. Tuition for full-time residents is $15,786 (non-residents $27,899); part-time residents is $11,653 (non-residents $20,548).
And its students look a lot like the state that needs them – UNT Dallas is easily one of the most diverse public law schools in the country: 21.7% Hispanic; 21.4% African-American; 5.2% Asian-American. That's right, minority students comprise 51.4% of the population and Caucasian students 46.5%
The school also eschews the tactic of many other schools that admit students deemed higher risk (because of their lesser abilities on skewed standardized tests and other such measures): UNT Dallas provides scholarships, but not the toxic provision awards that are yanked if a student falls under a certain measure, leaving the student out of school and owing the scholarship amounts.
But the school's hopes at providing this much needed option are complicated by the ABA's decision in November 2016 to withhold provision accreditation amidst its own credibility issues, as we've written about in more detail here. The ABA has questioned the strength of the school's finances and the qualifications of some of its students and will revisit the accreditation issue in the future.
The tough questions a prospective student should ask are clear: Will the school win over an inflamed ABA section charged with accrediting law schools; will the inaugural class get jobs; and what will bar results look like?
It's a risk. No way to put a spin on that. But there could be a valiant successful law school here if a few things break right. And heaven knows it's needed. For years, lesser schools have won accreditation when the ABA accreditors were not under the spotlight. If we were enrolling in law school today, we'd trust that UNT Dallas will make it through, but there are no guarantees.