Campus Snapshot: Go to Baylor Law School if you are attracted to its quarterly system, allowing a student to graduate in 27 months. Though you will pay high tuition, scholarships are abundant, you will have a very good shot at passing the bar, top practical skills training and a strong likelihood of employment in a small to midsize Texas law firm. 
Visiting Waco to stroll through Baylor Law School on the Brazos River is lovely. It's partway between Dallas and Austin, so we visited on the road between SMU and UTAustin. The birds chirp like crazy in the trees and a Baylor Bear statue greets you as you walk to the law school. It's part of the huge 1,000-acre Baylor campus, home to one of the largest Baptist universities in the world.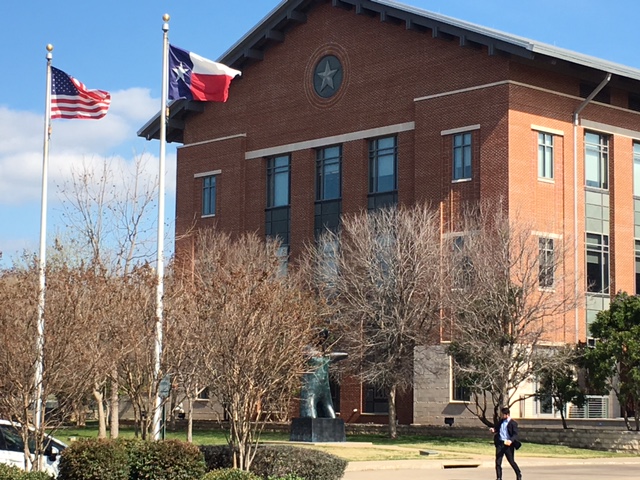 What stands out most is its quarterly system, which enrolled 32 students for Spring 2016, 36 for Summer 2016 and 72 in the Fall. Students typically study for three quarters and intern for the fourth, completing their legal education in the customary three years. However, Baylor allows students to study year-round and complete their degree in 27 months. The school is expensive, charging residents and non-residents alike $57,752 per year. It defrays that expense for 78 percent of students who receive scholarships, many of them on the magnitude of $24,000.
There are a few questions to ask if you are seriously considering Baylor: 1) it is selective, accepting 33% of applicants, but only 14.5% of those accepted choose to attend. Why? It could be because of robust competition from UT and SMU, and the emergent Texas A&M, but that's something to look into. We'd also be concerned that only six graduates from its most recent class secured employment at a large firm (the majority, 48, went to 'small' firms, defined as 1-25 attorneys). Big firms are not the be all and end all by any stretch, but if you have the luxury of choosing between some of Texas' fine schools, that's a metric to dig into.
Among its 7,000 alumni are many notables, including two Texas governors, two FBI directors and legion Texas judges and politicians – including heavyweights of the federal Eastern District bench. Federal Judge Rodney Gilstrap of Marshall matriculated here, as did former Watergate prosecutor Leon Jaworski, Judge Priscilla Owen and two Hollywood heavyweights: John Lee Hancock, who wrote The Blind Side, and Kevin Reynolds, director of Robin Hood and Waterworld.
Baylor is the second-oldest law school west of the Mississippi and the oldest in Texas, organized by the Baptists in Independence in 1857, before moving to Waco in 1886. Some would say after events of the past few years, its old thinking is still on display, as the former judge and Solicitor General Ken Starr presided over the university as it failed to investigate serious sexual assaults on campus, including by Baylor Bear football players. He was demoted from Chancellor and President, but allowed to keep his tenured law school professor post, until folks perhaps realized what a sad message that sent for the law school. (The former Clinton special prosecutor is now under consideration for a post in the Trump Administration.) The faculty of the law school is also one of the most male (75%) and least diverse (8%) in the nation.